A great piece of lingerie isn't just clothing - it's a confidence boost! A new bra will make you stand taller and feel more confident. Lingerie makes you feel special and appreciated, and comfy PJs are just.... comfy! There truly is nothing better!
During the pandemic, our store has been closed and had reduced capacity. We decided that we wanted to give-back to those who are working hard to keep us safe. We decided to use our resources to show support and appreciation for nurses at local hospitals and nursing homes who work every day to treat COVID-19 patients.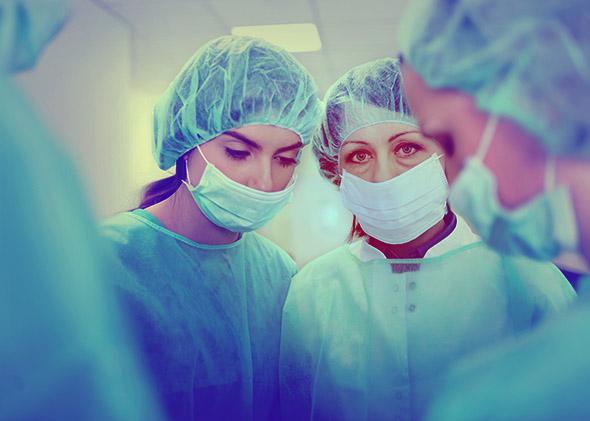 How it began: The idea started when our friend Larisa Olson of Chantilly Lace in Illinois, dropped gift bags for workers at a local hospital, with great success, and invited us to join her in what was dubbed The Comfort Project.
Our objective: To give nurses something comfortable to put on after taking off PPE gear and to show them that they are appreciated.
How it works: in concert with local hospitals and nursing homes we identify nurses who are working on the front lines. We fill each bag with appropriately sized, beautiful comfortable intimates such as a robe, pajamas, nightgown, camisole and/or panties. Once bags for a particular hospital unit are filled, we do a safe-distancing drop at the hospital with our best wishes.

For those who are burned out and exhausted from working long hours in full PPE gear - these gifts bring a welcome smile and make a huge difference in their days. Won't you make a difference in someone's day today?
Our thinking: While we can't say "thank you" by wrapping these heros in a hug, we can wrap them in comfort and give them an unexpected thank you gift.
How you can help: Our store and our vendors are sponsoring some gift bags, and we ask you to join us so we can reach more nurses. A $50 sponsorship will fund one Comfort Gift Bag. Each bag is filled with $75-125 worth of goodies! To take part, sponsor one of our bags online by purchasing our nurse gift, or call us at 724-934-8795, M-F, 10am to 5 pm. We will put your first name on a bag gift tag so that the nurse who receives sees that it was from you. Would you like to send a gift to someone you know or someone who isn't in Pittsburgh? No problem, we have an option for that too! Would you like to support a nurse, but don't have $50 to spare? No problem, we now have an option for you to sponsor 1/2 of a bag and we'll match your sponsorship with someone else.
Photo Gallery - check out what goes into the Comfort Bags and see the nurses who are receiving them!!